POINTERS ON THE LAW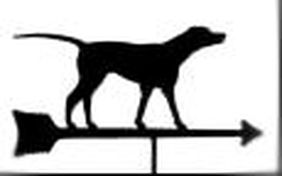 VIRGINIA LAW OFFICES OF:
PAUL BUCKWALTER
Richmond and surrounding areas
Brandermill Trade Center
13509 East Boundary Road,
Midlothian Va 23112
Paultb@paulbuckwalter.com
804/744-8744

---
DID YOU KNOW?
That the offical beverage of Virginia was milk? Our lawmakers list a number of offical emblems and items. Here are a few:
OFFICIAL STATE EMBLEMS
Dog- American Foxhound
Fish - Brook Trout (Freshwater)
Fish - Striped Bass (Saltwater)
Flower - American Dogwood
Folk Dance - Square Dance
Fossil - Chesapecten jeffersonius
Insect - Tiger Swallowtail Butterfly
Rock - Nelsonite
Shell- Oyster Shell
Snake - Eastern Garter Snake
Tree - American Dogwood
Boat - Chesapeake Bay Deadrise
Bat - Virginia Big-eared bat.
(Virginia Code Section 1-510)

State Songs:
"Our Great Virginia" - Mike Greenly is the traditional Song.
"Sweet Virginia Breeze" - Robbin Thompson and Steve Bassett is the popular song.
"Carry Me Back to Old Virginny" - James A. Bland is the Song Emeritus.

Language:
Virginia Code Section 1-511 designates English as our official language of the Commonwealth.

Law Offices:
Paul Buckwalter
804/744-8744


HOME OWNERS ASSOCIATIONS:
Each member in good standing has the right to access all books and records of the association, cast a vote, have notice of any meeting, to record and participate in such meeting, have notice of any proceeding conducted against the owner, to enforce any rule of the association and to have the opportunity to be heard and represented by counsel at proceedings. (Code Section 55-510)

BREAST FEEDING: Mothers may breast-feed babies at any public place in Virginia. (Code Section 2.2-1147.1)

HUNTING AND FISHING: You may carry an electronic copy of your hunting, trapping and fishing license when you are in the field. Licenses to hunt bear, deer or turkey must be in a hard copy.

SOCIAL MEDIA: Employers may not force employees or job applicants to disclose their user names or passwords for any social media accounts. Nor can an employer compel workers to "friend" them or add them to an account.

Warning: If your employer provides an email account he may be entitled to view your emails. Do not use such accounts for communicating with your attorney as you will lose any attorney client privilege.

UBER: Private taxi services, "Transportation Network Companies" are licensed and regulated in Virginia. Uber, Lyft, and others must post a $100,000 initial fee and $60,000 renewal costs with the state. Drivers must be licensed, at least 21 years old, pass criminal and sex offender background checks and have minimum auto insurance. Vehicles cannot have a seating capacity of more than 7 passengers. (Virginia Code Section 46.2-2099.48 et seq.)

DAY CARE: Licensed Child day centers and family day homes must obtain fingerprint-based criminal histories for employees and volunteers. Unlicensed day care centers do not have to go through such checks but may only care for four children and must notify parents they are not regulated.



-------------------------------------------------------------------------------------------------------------------------------------------------

The information contained herein is intended to entertain and inform on general principals of the law. It is not a substitute for personal legal advise. If you have a legal problem you should seek the advise of counsel.
Published by Paul T. Buckwalter - All Rights Reserved